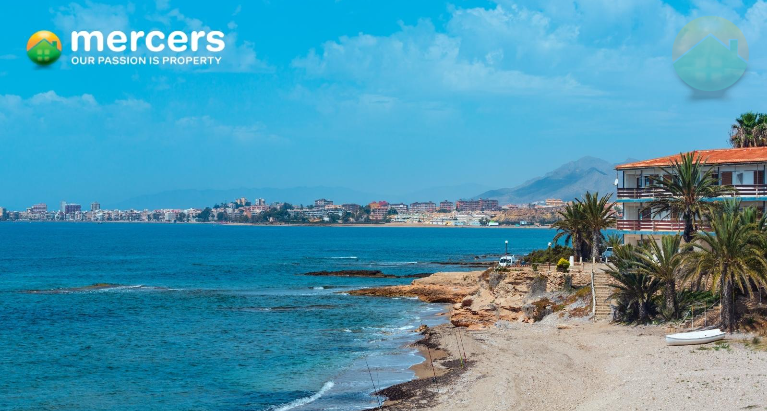 The Complete Guide To Buying A Property In Spain
Looking for a complete guide to buying a property in Spain, one of the most sought-after countries in Europe for expats? Look no further!
Spain is a popular region for relocators for numerous reasons. Boasting gorgeous weather, sandy beaches and cities steeped in history and culture, Spain is a country unlike any other. Of course, you don't need us to tell you that - simply take a dip in the crystal-clear waters beside Mazarron's virgin coast or admire the gorgeous architecture that characterises Murcia City and you'll be beyond convinced that Spain is the place for you. 
Of course, buying a new property is a serious investment that needs to be done right. To help you through the process, we've compiled a complete guide to buying property in Spain to make things as stress-free as possible. 
What do you want from your new property?
It's important that you get what you want out of your Spanish property purchase. To guide you in the right direction, here are some factors to consider before buying.
Firstly, are you hoping to make this your main point of residence, or are you looking for something closer to a holiday home? If you're on the hunt for a part-time home, then a low-maintenance property might be the way forward for you - for example, homes located in urbanisations are always a great choice! On the other hand, if you want somewhere more permanent, then it's important to take into consideration more external factors, such as the area you're planning on moving to, the transport links, facilities and so on. 
Speaking of maintenance, it's important to factor maintenance costs into your budget and let this guide you into buying a Spanish property completely right for you and your wallet. Getting in touch with your estate agent is a great way to find advice on how much your chosen property will cost to keep up to scratch.
Choosing the right area 
Now that you've established what you want from your new home, the next step in our complete guide to buying a property in Spain is establishing what you want from the property location. 
Residential developments are great if security, convenience and a strong sense of community are important to you. There are a whole range of residential developments and urbanisations that can match more niche interests - for example, if you're a golf fan, the Polaris World Resort or the Camposol Residential Golf Development are definitely worth taking a look at. 
Choosing between a coastal property and an inland property is also a key decision. Coastal residential areas have always been largely popular with expats for obvious reasons - what better way to enjoy Spanish weather to the max than by spending your days by the sea? However, that isn't to say that inland spots don't have their draws, too. One obvious benefit is that inland properties are generally cheaper, making them a good choice for budgeting. A lot of inland properties also have easy access to rolling countryside views and a quaint, authentic atmosphere. 
Getting ready to purchase your dream property
Now that you've made the fun decisions, it's time to get down to the nitty-gritty details. Buying a property in Spain means that there are a few things that you'll need to get in place before making that big decision, including opening a bank account in Spain, organising a visa and looking into tax payments. 

It's important to organise all of these details beforehand to ensure that you aren't blindsided. Choosing the right estate agent can make all the difference, as they will be able to provide good advice and complete guidance to buying a property in Spain when you need it. Get in touch with Mercers today and begin your property search without hesitation!
---
FEATURED PROPERTIES
We have Properties in these Areas View a list of Featured Properties.