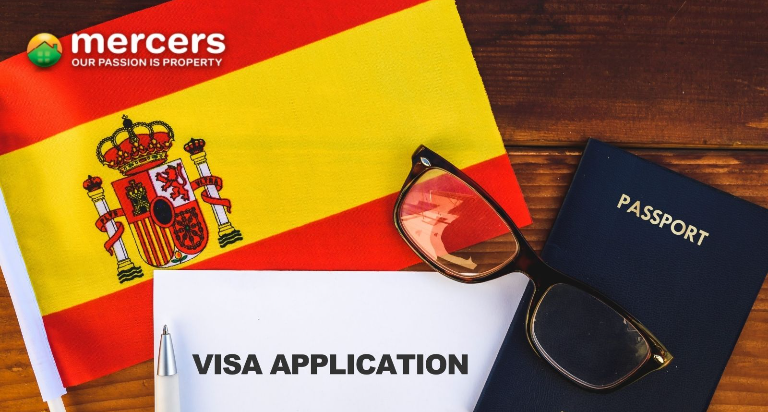 How To Buy A Property In Spain And Get A Residence Permit
Making any move abroad is always shrouded in some level of ambiguity, with many prospective expats wondering how easy it is to buy a property in Spain and get a residence permit. Spain has become one of the most popular abroad destinations for relocators in recent years, with many prospective buyers hunting out a dream villa in one of the sunniest, healthiest and happiest countries in the world.
However, Brexit has made things a little more difficult for UK citizens. If moving to Spain is a dream of yours, and achieving residency is essential, the Spain residence permit by investment program could be one option for you. But what does this mean, and how does a Spain resident permit by investment work? Let's take a closer look. 
Spain residence permit by investment: what is it?
Foreign investment has always been an attractive prospect to the Spanish government, and this has become especially evident in recent years, with the tourist industry taking a large hit as a result of the Covid-19 pandemic. 
For this reason, Spanish Golden Visas can be issued to non-EU Nationals in exchange for a real estate investment of €500,000 minimum, whether this comes in the form of one unit or multiple. 
If you choose to buy property in Spain and receive a residence permit in exchange, you'll unlock multiple benefits that come with being legally allowed to live in Spain. As well as the obvious residency, other benefits include:
Visa-free travel to other countries in the Schengen Zone for as much as 90 days in a period of 180 days. 

You can renew your visa without living in Spain full-time. 

If you do decide to live in 

Spain, you can obtain permanent residency after five years or Spanish citizenship after ten years. 

Full usage of the health and education systems in place in Spain. 
Even better, you can do all of this without leaving behind the people who matter! Your spouse, any children under the age of eighteen or dependent adult children and elderly parents are also eligible for the same Golden Visa benefits that come with your residency permit when you buy property in Spain.  
The Process
You might be wondering how to go about the process of buying your Spanish property and getting a residency permit. Whilst the process isn't particularly complex, it's always advisable to consult with an investment immigration professional to guide you throughout and aid you with your application. 
There are, of course, a few criteria that you must meet before getting your residence permit in Spain in exchange for buying property. These include being over eighteen years of age, having no criminal background, an investment in Spanish health insurance and no history of being previously refused a Schengen Visa. If you meet all of the criteria, then congratulations - you are ready to submit an application to either the Consulate or closest Spanish Embassy! You can submit the application from outside of Spain, but you will need to make a trip to the sunny country to take care of routine details such as establishing your bank account and meeting with your lawyer. 
As dependents, your family will need to apply for their own visas, and must ensure to submit the correct documentation and certificates that prove their relationship and eligibility. 
Choose Mercers for Trusted Real Estate Support
 

If you're interested in buying property in Spain and getting a residence permit, Mercers are the most trustworthy estate agent in Spain. We sell a range of properties and always provide our clients with complete support and transparency. Get in touch with one of our friendly agents today!
---
FEATURED PROPERTIES
We have Properties in these Areas View a list of Featured Properties.