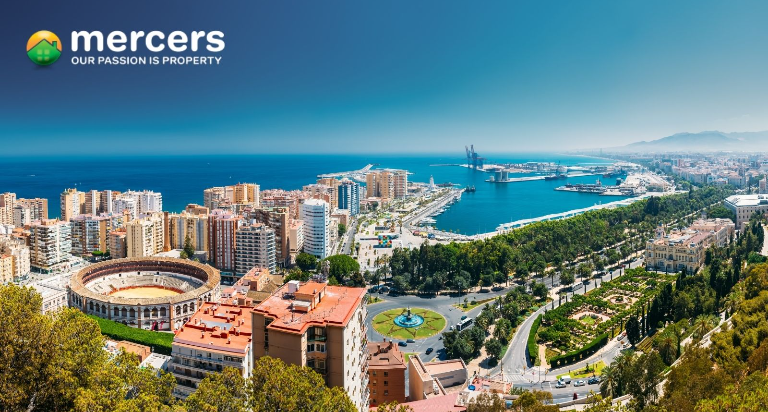 Top Tips On Buying Property In Spain

If you're moving abroad for the first time, you might be on the hunt for some top tips on buying property in Spain to make the task feel a little less daunting. 
When you're buying your first property in Spain, it's important to consider every aspect of the process, from choosing your dream property all the way to counting the costs and receiving the right legal advice. 
For our tips surrounding everything legal and financial, click here  →
Spain is a beautiful country, and the variety of cities and beachfront properties can leave you spoilt for choice. Let's take a look at a few of the most important factors that you need to consider when you're property hunting, so you can make a well-informed and practical decision that will leave you wondering why you didn't move to the sunniest country earlier. 
Finding work in Spain
 
Remote work has become increasingly popular in recent years, with more and more businesses operating via video conferencing and online task management. If this is the case for you, moving abroad is likely much easier, as you aren't tied to a physical office. 
However, if you're looking to well and truly leave the UK behind and find employment in Spain itself, then employment prospects are something that you'll need to take into consideration when you're hunting for that perfect property. Moving to a city is always a good decision, as this is where job vacancies tend to be the highest. 
Even better, if you work as a teacher, in the IT industry or industrial field, you're in luck - these are currently some of the most sought-after professions in Spain.
Ensuring you get the right experience for you
 
Spain is a breathtaking country, and you can easily become so awestruck by the kilometres of untouched coastline and crystal-clear waters that practicality can take a backseat. 
That's why one of our top tips on buying property in Spain is to consider every aspect of your lifestyle, and if the spot you're moving to can fulfill your wishes. If you enjoy the hustle and bustle of a more fast-paced environment, then moving to a rural coastal town might not be right for you, regardless of how beautiful the scenery is. On the other hand, if you enjoy a little peace and quiet, then a nightlife-fuelled tourist hotspot might grow jarring after a few weeks. 
When you're moving to a new country, it's easy to slip into the holiday mindset of wanting a break from reality - however, remember that wherever you choose to set down roots will become your reality, so maybe don't stray too far outside of your comfort zone. 
Choosing the right area for you
 
If you're struggling to decide on where you would like to buy property in Spain, our tip would be to explore the country as much as you can prior to making your decision. Spain is a multi-faceted country, and there's a lot to see and do. There's no better way to decide where you feel the most at home than by taking a visit to the number one places on your list. 
If possible, it is also best to visit your favourite properties in person. Most sellers will be very accommodating, and it'll be much easier to take that first step if you've already experienced your potential new property in person. 
Choosing a reliable estate agent 
 
If you're moving to a new country, it is important that you trust the people who are helping you move the process forward.

Mercers are the number one estate agent in the Murcia Region and we're always happy to provide tricks and tips on buying properties in Spain. We always provide our clients with honest and transparent advice. To find out more, get in touch with our friendly and professional team today.
---
FEATURED PROPERTIES
We have Properties in these Areas View a list of Featured Properties.