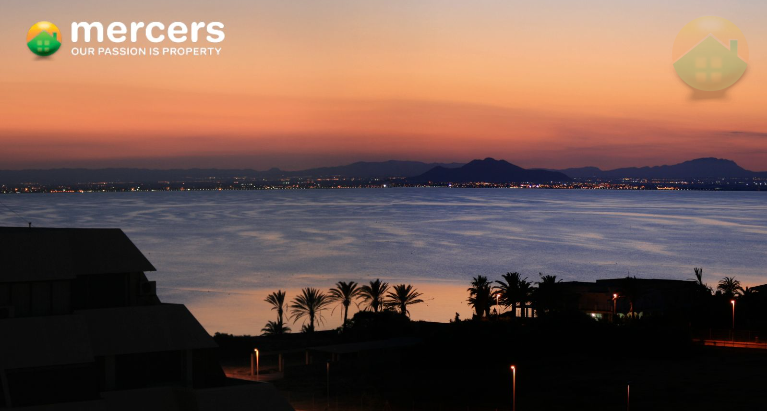 Properties For Sale In Mar Menor Costa Calida
If you're looking for properties for sale in Mar Menor, Costa Calida, you aren't alone. Located in the Murcia Region in Southern Spain, Mar Menor has quickly become one of the area's most sought-after locations in Costa Calida to hunt for property for sale, for expats and locals alike. 
If you are unfamiliar with The Region of Murcia, you may be searching for a little more insight. Alternatively, if you would like to move to this region but are struggling to find the perfect property, we have all of the information you need when it comes to finding properties for sale in Mar Menor, Costa Calida. Read on for our all-encompassing guide.
What is the Mar Menor?
Firstly, what exactly is the Mar Menor and what is it that makes this stunning spot so unique? 
The Mar Menor is Spain's largest saltwater lagoon, located by the Mediterranean Sea. The Mar Menor is separated by a strip of land, known as La Manga, which is home to numerous properties for sale in the Mar Menor, Costa Calida. La Manga boasts a vast coastline that is home to numerous sandy beaches with shallow, clear waters 
The beauty of the Mar Menor has led to the area becoming a popular spot for tourists and locals alike. With crystal clear, blue waters and its own Mediterranean microclimate, visiting the Mar Menor is a feast for the senses. 
Characterised as the ideal spot for relaxing and soaking up the sun, making this the perfect residential area for those looking for a little peace and quiet. Sailing is also popular on the Mar Menor, and there are numerous establishments dedicated to this sport, as well as many others, available. 
Historically, the Mar Menor has been enjoyed by people from all different backgrounds. If you are interested in finding properties for sale in Mar Menor, Costa Calida, you couldn't find a more welcoming and versatile location. 
Where can I Find Properties for Sale in Mar Menor, Costa Calida? 
If Mar Menor is the perfect place for you, then there is no time like the present. Moving to Costa Calida is a great way to meet locals and integrate with a real Spanish community. 
Before rushing ahead with any hasty purchases, it is important to have all of the information you need to hand in. 
Read our complete guide to buying property in Spain here
Find out how to get a residence permit here 
Check up on the additional costs here 
If you're ready to start property hunting, Mercers are the best estate agent in Costa Calida. We can recommend a number of properties close to the Mar Menor that fit your requirements exactly. 

To find your dream property for sale in Mar Menor, Costa Calida, get in touch with Mercers today and begin the Spanish adventure of your dreams!
---
FEATURED PROPERTIES
We have Properties in these Areas View a list of Featured Properties.