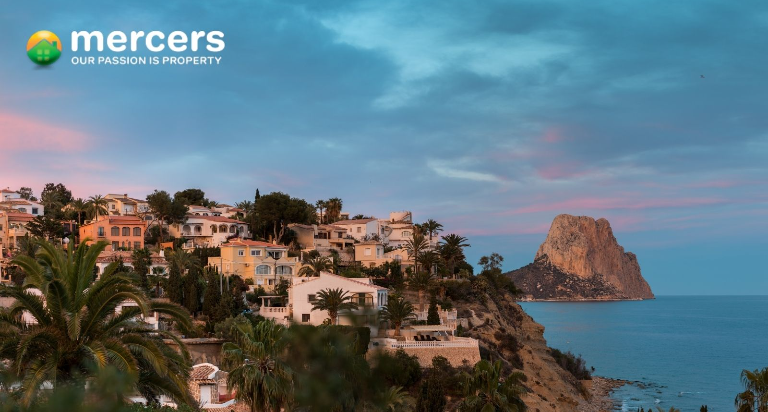 Our Advice On Buying Property In Spain
Looking for advice on buying property in Spain? You have come to the right place! 
Buying a new property can be a stressful and strenuous process at the best of times, and this is especially true when you're making a purchase in a foreign country. However, buying a property in Spain doesn't have to be difficult; a lot of purchaser pitfalls usually come as a result of not doing enough research into the buying process, choosing untrustworthy estate agents or ignoring the importance of taxes and other hidden costs. 
Luckily for you, we've put together some helpful advice that you can turn to when buying property in Spain, so you can avoid making any errors and enjoy a stress-free buying process! 

 
Always plan ahead
 
It sounds obvious, but poor planning is one of the main reasons for stress and disappointment down the line. This is the case whether you're choosing to invest and rent out your Spanish property to holidaymakers, or buying a permanent residence for yourself and your family. 
The trick is to form an efficient investment strategy and then decide on your new property based on this plan - rather than the other way round. If you're an investor, it could be worth making offers on several properties at one time to ensure that your new Spanish home correlates with your investment model and prospective prices. 
Count all of the costs 
If we could give one piece of advice on buying property in Spain, it would be to make sure that you don't overlook any of the costs involved, as you'll find yourself paying more than the price of the property upfront. 
These costs usually include:
Property tax

Land registration fee

Title deed tax

Legal fees

A deposit
Bear in mind that after making your property purchase, you'll also need to pay maintenance fees on your home. Make sure that you add up all of these extra costs so you know that you can afford your property from purchase to beyond. 
Some areas also have cheaper property prices than others - take a look at this article for more information.
Seek legal advice

 
Hiring a lawyer for support throughout the buying process isn't mandatory, but we would highly recommend seeking legal advice on buying property in Spain. 
A lawyer will ensure that you avoid potentially detrimental mistakes such as, for example, buying a property with outstanding debts attached, buying an unregistered villa without planning permission, or purchasing property from a scammer posing as the owner. These risks are very real and can happen, which is why paying a small fee for a lawyer is always a good idea. It is better to be safe than sorry, after all! 
Choose a trustworthy estate agent 
 
Choosing the right estate agent is one of the most important factors we can advise when buying a property in Spain. A lot of people underestimate the impact an estate agent can have on how successful or unsuccessful your buying process is, which is why it's important to avoid any scams and to go with a company that understands your needs and wishes inside out. 
Mercers Spanish Property are Spain's most trusted real estate agency. We boast numerous awards and testimonials and have over 30 years of experience, always treating our clients with the utmost respect and professionalism. 

Get in contact with Mercers today for more advice on buying property in Spain!
---
FEATURED PROPERTIES
We have Properties in these Areas View a list of Featured Properties.