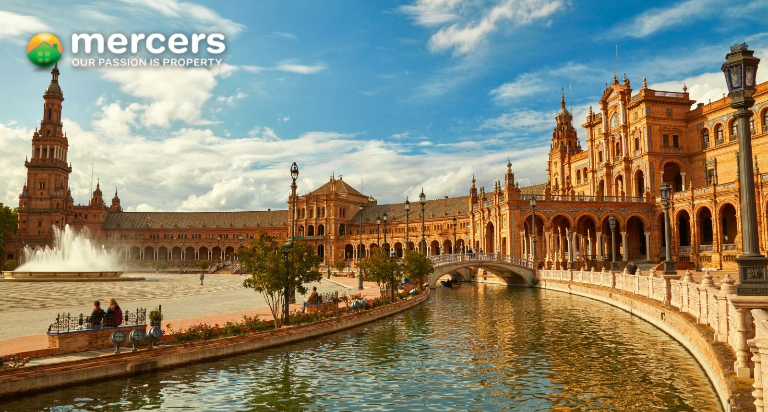 Why Are So Many Brits Buying Property In Spain? 
Over the recent years, it has become clearer than ever that more and more Brits are buying property in Spain. 
Spain has always been a popular holiday destination given its party reputation, with spots such as Ibiza and Magaluf drawing in club fanatics from all over the UK. However, when you dig deeper, Spain is much more than just a popular boozing location. Its unique culture, stunning architecture and gorgeous weather, not to mention cheap living costs, have transformed Spain into one of the best places for Brits to relocate. 
Moving to Spain could be one of the best decisions you'll make. Let's take a look at some of the reasons why Brits are buying property in Spain in 2022. 
More opportunities to spend time outdoors
 
If you're a nature-lover, beach-fanatic or simply enjoy getting your daily dose of vitamin-D, Spain could be the perfect place for you, with many Brits enjoying it's 'alfresco lifestyle'. The warm Spanish climate means that you can enjoy swimming in Spain's warm waters all year round, and also means that gorgeous plants will be in bloom all year round. 
Spain is famous for its delightful cultural dishes, and there's no better way to enjoy this local cuisine than by watching the sunset on your very own terrace or solarium, or soaking up the sun's rays on the beach - and, if you choose Southern Spain, you can enjoy this unrivalled weather 320 days a year! 
An affordable choice
 
One reason why so many Brits are buying property in Spain is the country's affordability. Compared to the UK, Spain is pretty inexpensive, and this doesn't just apply to property. The cost of living is also much lower, with alcohol, groceries, petrol and more all being much lower in cost than they are in the UK.
Since the pandemic, a lot of Brits have been choosing to relocate and move to Spain whilst continuing to work remote. If you have a job that allows for remote work, you could have a conversation with your employers and see if this is an option for you. 
The home of excellent facilities 
 
Did you know that Spain is also an excellent practical choice? A little-known fact about Spain is that it's healthcare system is one of the best in the world (the 7th best, to be precise!), meaning that your wellbeing will be very well taken care of in this happy, healthy country. 
Similarly, Spain is known for having great transport links. There are plenty of airports, railway lines and more that make it easy for you to get around. If you want to make Spain one stop on your European travel adventure, or would like to return home to the UK periodically, the varied travel options within Spain make this pretty easy. 
Unrivalled culture 
 
Spain is a country that cannot be beaten on culture. From the gorgeous natural landscapes, unique architecture found in spots such as Murcia City and plenty of opportunities to immerse yourself and explore, Spain is unbeatable in terms of its sights. 
Even better, the great transport links mentioned earlier make it easy for you to get around and explore the whole country if you wish! 
Make your move today
 

There has never been a better time to join a host of other Brits in buying property in Spain! Get in touch with Mercers today and make your dreams come true.
---
FEATURED PROPERTIES
We have Properties in these Areas View a list of Featured Properties.