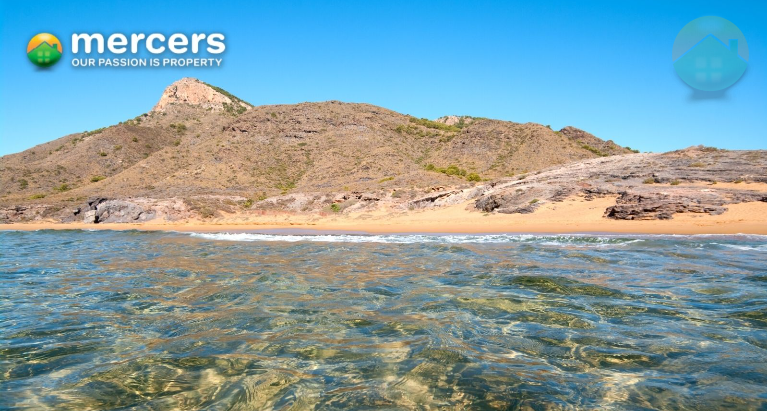 The Region Of Murcia's Points Of Interest
If you're considering moving to Costa Calida, it's likely that you will want to familiarise yourself with The Region of Murcia's points of interests first and foremost. With this in mind, Mercers have created a guide to the Region of Murcia that will allow you to gain an insight into the sunny South-east. 
The Region of Murcia is known for its lavish beaches, unique gothic architecture and unbeatable weather. All of this, coupled with the region's affordable housing prices, have led to Murcia becoming a popular choice for expats looking to relocate abroad. 
Although we believe that every inch of Murcia is worth exploring, there are some points of interest in The Region of Murcia that cannot go amiss. Outside of the larger-than-life cathedrals and architectural landmarks within Murcia City itself, there are a selection of hidden and oh-so-beautiful gems outside of the centre that will amaze even the most seasoned of travellers. 
Without further ado, let's take a look at a few of the most unusual and beautiful points of interest in The Region of Murcia.
Mar Menor 
The Mar Menor is one of the world's most incredible natural phenomena, known for being the biggest saltwater lagoon in all of Europe. 
A strip of land called La Manga separates this beautiful shallow-water lagoon from the Mediterranean sea. With a maximum depth of seven metres, the Mar Menor is the perfect location for sailors, fishermen and lovers of watersports to while away the summer months. 
Of course, the Mar Menor is more than just a hub of activity. The lagoon's idyllic scenery and exceptional microclimate has made the Mar Menor a spot associated with relaxation and tranquillity for centuries. The Mar Menor can easily be accessed by car from most points in The Region of Murcia, making this saltwater lagoon one of the area's undeniable points of interest.
The Enchanted City of Bolnuevo
Keeping with the theme of unusual and beautiful natural phenomena, the Enchanted City of Bolnuevo is one of the most unique points of interest in The Region of Murcia. 
Steeped in historic charm, the Enchanted City can be found on the picturesque beach of the quaint fishing village of Bolnuevo, located in Mazarron's multiplicity. Wander down to this spot without straying too far from the village centre, and you will find several reaching sandstone formations that are considered a point of natural interest. 
Sculpted by the water and wind over numerous centuries, these reaching formations are tall, arching and cloud-like in shape, made up of yellowish clay that contains fragments of microfossils that date back millions of years ago. 
The nearby parking lot makes these gorgeous natural formations accessible for everyone with ease. There is no better way to experience the culture, history and natural beauty of The Region of Murcia than by really taking your time to appreciate the way in which the Enchanted City of Bolnuevo has stood the test of time.
The Beaches of Mazarron
The beaches of Mazarron are one of The Region of Murcia's most versatile points of interest. Boasting 35km of largely virgin coastline, Mazarron's beaches include everything from urban hotspots to tranquil and isolated coves. 
If you're looking to relax and enjoy rolling landscapes and take in Murcia's natural beauty, The Cave of Lobos beach or the Playa De La Grua nudist beach, both located in Bolnuevo, allow you to really soak up Spain without the hustle and bustle of the tourist lifestyle. 
Alternatively, if you're looking for a busier environment, urban beaches such as the Playa De La Isla and Playa De La Raya in Puerto De Mazarrón are exciting and lively hubs of activity with great transport links. 
There really are too many beautiful spots on Mazarron's coastline for us to list in this guide, which is why we recommend getting out there and exploring them firsthand. Whether you're interested in watersports, and relaxation or are looking for the perfect place to take the kids, Mazarron's shores have something for everyone.
Golf Resorts 
The Murcia Region is one of the best places in Spain for golf lovers. Play your favourite sport beneath the Mediterranean sun and admire the rolling countryside and mountainous views from every angle. 

Much like Mazarrnon's beaches, there are too many golf resorts in The Murcia Region for us to cover every point of interest. However, some of the most popular include El Valle Golf Resort, the Alhama Signature Golf Course, and Camposol's Residential Golf Development .
Historic Architecture 
Few areas have preserved architecture from hundreds of years prior as well as The Region of Murcia, only enriching the culture and heritage of this beautiful Spanish spot. 
Mazarron is home to a selection of unusual buildings and ruins, including remains of buildings that date as far back as the Middle Palaeolithic Age. These can be found in Mazarron's secluded and stunning caves. 
The Velez Castle, located in the Bay of Mazarron, is another must-see point of interest in The Region of Murcia. Occupied throughout the 15th and 16th centuries, the castle's unusual shape and design, coupled with its heroic history associated with protecting the population of large miners from the attacks of pirates approaching the Bay, led Velez Castle to its appointment as a Site of Cultural Interest.
Are you ready to explore Murcia? 
Whilst The Region of Murcia is home to a range of points of interest, it also boasts a selection of incredible bars, restaurants and shopping facilities that will allow you to immerse yourself in the culture of Spain in every aspect of life. 

If you're considering buying property in The Region of Murcia, Mercers property is here to help. As the number one estate agent in the area, you will not find a more equipped team to help you find your dream property. Get in touch with us today.
---
FEATURED PROPERTIES
We have Properties in these Areas View a list of Featured Properties.