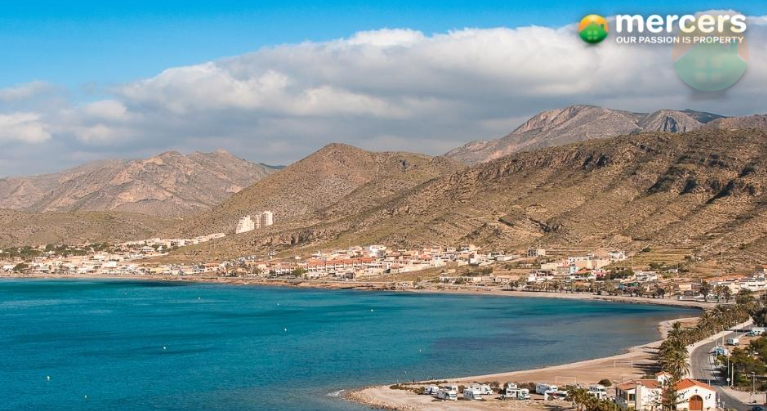 The Best Places To Live In The Region Of  Murcia
Murcia is the home of stunning architecture, virgin coastlines and authentic Spanish culture, the Murcian Region is a spot of unbeatable beauty, but where is the best place to live in Murcia? 
Located in the South-East of Spain, bordering the Mediterranean Sea, the Murcian Region has become a hotspot for ex-pats looking to relocate to one of Europe's sunniest countries. As one of Spain's most affordable regions, Murcia provides its residents and visitors with the full Spanish experience minus expensive costs. 
The Murcian Region is home to a diverse range of beautiful and busy locations, and every spot comes with different attractions and points of interest. 
The best place to live in Murcia will likely depend on your own preference. Let's take a look at the selling points of some of Murcia's more popular locations so you can decide which one is right for you.
Mazarròn and Puerto de Mazarròn
The best place to live in Murcia for stunning coastlines and historical landmarks. 
Mazarròn is located in the middle of the coastal plain of the Segura River, with a large bay that opens onto the Mediterranean Sea. 
Mazarron is one of the most beautiful and cultural spots in Murcia, with a 35km stretch of coastline that offers a mix of bustling, urban spots and natural, untouched beaches, providing something for everyone. 
Interestingly, Mazarron is also a town steeped in history. Previously a mining town up until the mid-20th century, many archaeological sites and artefacts remain from this period. View Modernist architecture in the cultural town centre, as well as buildings dating all the way back to the 15th century. 

There are several peaceful and welcoming residential areas located in and nearby Mazarròn, such as the stunning Bolnuevo, where you can admire spots of natural beauty and more scenic beaches. If you are looking for a scenic and cultural experience, Mazarròn might be the best place for you to live in Murcia.
Camposol 
A great place to live in Murcia for rural beauty and nearby amenities. 
Camposol is a more modern development in the Murcia Region, located just outside of the town of Mazarròn. This attractive urbanisation is home to a selection of rural properties offering stunning views and a peaceful, pleasant atmosphere. 
Camposol is a great solution for ex-pats looking to integrate into the Spanish lifestyle. With plenty of Mediterranean cuisine on offer, friendly and accommodating locals and English-speaking facilities nearby, Camposol is the perfect home away from home. 

This pleasant urbanisation is home to convenient amenities such as medical facilities, a gym, supermarkets and dentists. One of the main attractions is the 18-hole golf development, making Camposol the ideal place to live in Murcia for golf lovers. 
Isla Plana
An idyllic place to live in Murcia for rolling countryside, sea views and outdoor activities. 
Located close to Puerto de Mazarròn, Isla Plana is one of Spain's hidden gems. This gorgeous fishing village isn't to be underestimated, as it is home to some of the best views in Murcia and plenty of opportunities to get active and truly immerse yourself in the Spanish lifestyle. 
The warm, crystal-clear waters of Isla Plana's beaches make this village a fabulous place to live in Murcia for watersport lovers. Make the most of the annual 3,200 hours of sunshine and go scuba diving and snorkelling in Isla Plana's clean and hygienic waters. 
Exploring the area on foot with fantastic trails right on your doorstep, followed by experiencing the healthy Spanish cuisine in nearby bars and restaurants is a must. Isla Plana is a highly desirable spot for affordable holiday homes, retirement homes and family living.
How to Find the Best Place to Live in Murcia 
Murcia is undeniably one of the most beautiful and affordable regions of Spain. Costa Calida is home to a selection of stunning seaside towns and residential developments, one of which could become your new home. 
If you're interested in taking the leap and moving to Mazarròn, Camposol, Isla Plana or another equally stunning spot of the Costa Calida, take a look at our available properties. 

With an incredible team at hand with more than  30 years of experience at the back of us, Mercers are here to make your dreams a reality. Get in touch to begin your next adventure.
---
FEATURED PROPERTIES
We have Properties in these Areas View a list of Featured Properties.