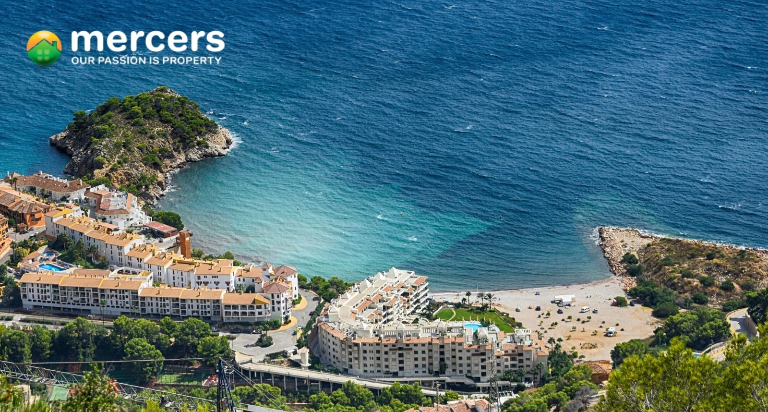 The Best Place To Buy Property In Southern Spain
Southeastern and Southern Spain boast some of the best places to buy property in the world. Known for combining culture, nightlife and unbeatable weather into one, Southern Spain has something for everyone. Spend your days roaming the narrow streets and exploring some of Spain's most iconic landmarks. In between, you can dine upon exotic cultural cuisine by the seafront and sip on luxury wine from an authentic Spanish vineyard. Last but not least, the white sandy beaches with crystal-clear waters make for a perfect place to lounge and enjoy the hot Mediterranean sun, making it obvious why Spain has one of the happiest populations in the world. 
As well as being a spot of unrivalled beauty, Southern Spain also has a fantastic and inexpensive property market. The popularity of Spanish property and an ever-increasing demand makes buying a property in Spain a very lucrative investment. 
One particularly profitable region in Southern Spain is Costa Calida, a stunning stretch of coastline in the region of Murcia, one of Spain's most delightful hidden gems and an increasingly popular destination for expats. Let's explore the beauty of Costa Calida, and discover what makes it the best place to buy property in Southern Spain. 
Where is Costa Calida?
If you travel 40 kilometres East of the hustle and bustle of the City of Murcia, you'll find yourself witnessing the gorgeous beaches on the long ribbon of coastline that is Costa Calida. Growing in popularity with tourists, expats and relocators, Costa Calida has established quite a name for itself over the past few years. As one of the sunniest spots in Spain, with over 320 days of sunshine per year, there's no wonder why Costa Calida is one of the best places to buy property in Southern Spain. 
If you decide to take the leap and move to Costa Calida, you'll have your pick of a selection of extraordinary locations. For example, Bolnuevo is a popular spot for anyone and everyone, providing a variety of delightful restaurants, beautiful beaches and exciting nightlife. It's also home to the unusual Enchanted City of Bolnuevo, a rock formation on the coast that has to be seen to be believed. Alternatively, if you want to take a slightly cheaper route, there are plenty of quaint and cultural inland towns that are perfect lodgings for explorers and settlers alike. For instance, the lovely El Pareton is a small Spanish village steeped in culture and full of very competitively priced new homes. 
Why choose Costa Calida? 
Costa Calida is one of the best places to buy property in Spain for a variety of reasons. One particularly unique draw to Costa Calida are the health benefits provided by the vitamin-dense cuisine, as well as various sports facilities and unbeatable weather that promote an active lifestyle, as well as plenty of Vitamin-D. Interestingly, the Mar Menor - one of the two seas that meet along the Costa Calida coastline - has been known to have healing properties, with many claiming that the paradisiacal saltwater lagoon has aided conditions such as rheumatism and arthritis. Additionally, the region of Murcia has been awarded the title of the cleanest region in Spain according to the WHO, making this a perfect spot to live if you want to avoid toxic chemicals created as a result of pollution. 
Of course, Costa Calida is a feast for the eyes as well as the body. Populated with rolling countryside, mountainous views and idyllic beaches, Costa Calida is the home of natural beauty and unusual cultural sights. La Azohia's 20 degree oceans are  perfect for budding swimmers, surfers and scuba divers. Alternatively, if you would rather be landlocked, Calblanque beach is a wildlife haven, populated with beautiful species all the way from sea turtles to eagle owls. 
Make Costa Calida your home 

Costa Calida truly is one of the most uniquely versatile and overall best places where you can buy property in Southern Spain. If you think it's time to take the plunge and begin your new adventure abroad, Mercers are here to help. A trustworthy and reputable real estate agent, we sell hundreds of properties in the Costa Calida region. For more information, get in touch or browse our listings.
---
FEATURED PROPERTIES
We have Properties in these Areas View a list of Featured Properties.