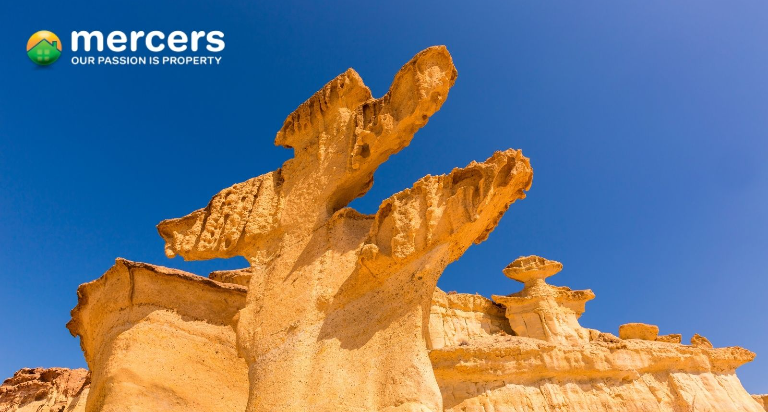 The Best Area To Buy A Property In Spain 
Home of the happiest people in the world, Spain has become a popular spot for expats and relocators in recent years. With sun, sea and sand galore, you might be struggling to find the best area to buy a property in Spain. 
Whilst everywhere in Spain has its own unique charm, the Region of Murcia is unbeatable in many aspects. Over the past few years, we've watched as Murcia has increased in popularity, becoming a much-loved destination for old and young, families and singletons. As well as being an ideal spot for tourists, Murcia has also become a prime location for those hoping to start afresh and pursue their dreams of living in Spain. 
Full to the brim with hidden gems, beautiful beaches and sights like no other, the Region of Murcia is out of this world. But what really makes this much-loved spot the best area to buy a property in Spain? 
 
Spain's best-kept secret
 
Spain is home to a lot of unique and beautiful spots, but the Region of Murcia really pushes this to the next level. The beaches alone make this the best area in Spain to buy property. You can spend your days exploring popular, urban beaches, such as the stunning Playa del Rihuete, or go off the beaten track and delve into hidden coves that will make you feel as though you've found your own secret spot. 
Murcia's beaches are also blessed with historical wonders like no other. Visit the Enchanted City of Bolnuevo and bear witness to ethereal rock formations that have been sculpted over several thousand years to transform them into the point of historical and natural interest that they are today. Similarly, Playa de la Isla in Mazarrón is home to a stunning archaeological site beneath the water's surface, as well as stunning crystal-clear oceans and soft, sandy beaches. 
Boredom is a thing of the past 
 
Of course, there is so much more to Murcia than stunning beaches and breathtaking scenery. Murcia is the best area to buy a property in Spain for those of us who like to relax, as well as those who like to keep busy. 
Very few places can hold a candle to La Azohia's undulating countryside. Escape from the mass tourist resorts and make yourself at home in this small, traditional Spanish village with a unique and natural atmosphere. Admire gorgeous mountain ranges and spend your days and evenings soaking up the hot weather that stays practically perfect all year round. Alternatively, if you're more of a thrill-seeker, there are plenty of opportunities for diving, water skiing and exploring in the clear and warm oceans that are close to this luxurious spot. 
Finally, the Region of Murcia is a golf-lover's dream come true. With golf courses galore, some of the most popular include the Condado De Alhama Golf Resort, featuring luxury  Jack Nicklaus golf courses as well as a whole host of other opulent features, and the new and exciting Camposol Residential Golf Development.
Buying property in Murcia, Spain
 
Over recent years, Murcia has seen a large increase in property purchases from international buyers, as well as Spanish residents. 
If you're looking to rent out your home over the summer, or even winter, months, buying a property in Murcia would be an undeniable investment and you'd be bound to profit from tourists in no time. Similarly, upfront property prices tend to be low, and the buying process isn't as difficult as you might think - click here for more information. 

At Mercers, we want to show you for ourselves why Murcia is the best area to buy a property in Spain. Get in touch with one of our friendly agents, or view our complete property listings today to find out more about the stunning properties that we have ready and waiting for you.
---
FEATURED PROPERTIES
We have Properties in these Areas View a list of Featured Properties.