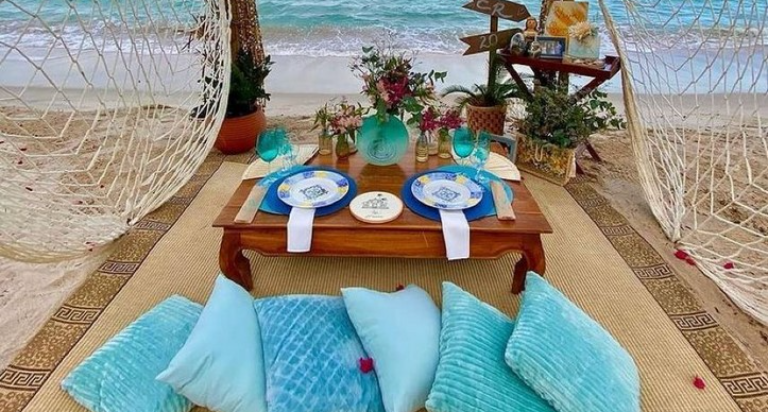 Our Handy Guide To Buying Property In Camposol
Spain is one of the most popular European countries for investing in property overseas, for residential purposes and also on a buy-to-let basis.  Spain has year-round sun; you have a choice of beach towns, cities or countryside, and following the unfortunate 2008 economic crisis, the property market is finally experiencing its revival and Spain's economy is on a steady incline… now is quintessential time to invest in Spanish property!
Whilst some of you might have the cash ready and waiting to purchase your dream Spanish home or investment villa, many people will need to consider expat mortgages and ways of financing property in Spain.
Whether you are looking for property to buy in Spain to live in permanently, purchasing a second Spanish holiday home or adding to a flourishing portfolio of buy-to-let properties, we are going to cover all bases for successfully getting a mortgage in Spain.
If you are undecided on approaching Spanish mortgage lenders or brokers in the UK who work with international mortgages, we would first like to inform you of a few benefits that come with choosing a Spanish mortgage broker for your overseas investment.
The Banco de España (The Bank of Spain) authorises all Spanish lenders and the lenders also work subject to the bank's supervision
The connection with The Banco de España is an extra layer of security, firstly because they understand Spain, its finances and its economy, and they carry out due diligence on the property to see if it is worth purchasing
Spanish mortgage rates are relatively low in comparison to many countries, even Spanish mortgages for non-residents have extremely reasonable rates
Long-term and short-term loans can be agreed when getting a mortgage for a Spanish property
Long-term agreements are ideal as expat buy to let mortgages or purchasing a holiday home, whereas short-term loans are beneficial if you are retiring or selling up in England and waiting for your sale to finalise and for a large lump sum to enter your bank
So, you have decided that you want a Spanish lender to act as your expat mortgage broker, but you should first make sure you meet the criteria and that you are eligible for a mortgage to buy abroad.
Each Spanish mortgage lender has different restrictions, requirements and regulations when vetting their clients, but here are some of the basic considerations that can indicate the likelihood of your acceptance:
AFFORDABILITY – The most principal requirement is that you have ample income to keep up with monthly repayments. Spanish mortgage brokers calculate affordability based on NET INCOME only, typically only those shown on personal tax returns
OUTGOINGS TO A MINIMUM 35% - A general rule of thumb for Spanish mortgage acceptance is that your monthly outgoings and loan or debt payments are kept to a minimum of 35% of your net income. This is to allow for the new monthly mortgage repayments and liabilities such as car finance, bank loans, credit cards, education fees, etc.
GOOD PROFESSIONAL PROFILE – You will have a stable, secure career path and will have preferably been in the same job post for 6-12 months if any less you might have to make the lender aware of probationary periods
GOOD CREDIT REPORT – What is deemed as an acceptable credit report to one bank may not be good enough for another, so it is best to check this with your specific lender. You can assume all banks will require a good credit score
Each bank will request different things from their clients, other popular influences on the likelihood of your mortgage acceptance include being from an OECD country, the property has a good resale value, you have a reliable set of guarantors and sufficient money in a savings account.
The value of mortgages granted to Spanish natives and the value of Spanish mortgages for non-residents do differ slightly. As an expat applying for a mortgage for an overseas property you must be ready to accept a slightly lesser loan, potentially at a higher interest rate.
Here are the basics of what you can expect to be granted and what to pay yourself as a British expatriate getting a mortgage in Spain:
Non-residential lenders can expect to receive a loan of 70% of the property's value
You will need to invest 45% of your own money into the property after you include the costs associated with buying a property as a non-resident = 15% of the property value –(45% = 100% + 15% purchasing costs – 70% of the mortgage!)
You might be wondering what the required steps are to take when applying for a mortgage for a property abroad. Below are some of the specific actions you should take for those questioning how to get a mortgage for a Spanish property;
Gather together the necessary documents for expat mortgages
As an expat aiming to be granted a Spanish mortgage, you will be required to present various documentation and paperwork in order to prove to the lender that you are a reliable and honourable recipient for a mortgage for a Spanish property. These required documents include:
–  Your Passport or Proof of Identification
–  Your NIE (Número de Identificación de Extranjero) aka. Foreign Resident's Tax Number
–  Contract of Employment with your Three Previous Payslips
–  Overview of any Assets or Debts
–  Sale Purchase Contract
–  Land Registry Information of Current Property and its Mortgage
–  Pensioners Must Prove Annual Income
 You receive an offer when the bank has pre-approval from the risk department
After client confirmation, the bank opens an account and forwards account details
 
You must send a property appraisal provision
A formal property valuation will take place, the bank gets mortgage approval and you receive an official mortgage offer
The bank will organise official completion with you or a legal representative in Spain
Prior to starting your property hunt, it is wise to get to grips with exactly how much you can afford, factoring in all of the necessary Spanish charges, taxes and extra fee's. BBVA has formulated a Spanish mortgage calculator, so you know precisely how much it will cost you to finance a specific Spanish property.
Regardless of your budget, Mercer's Spanish Property has a wide portfolio of Spanish properties to suit all tastes, requirements and wallets. For a selection of some of the finest Spanish properties on the market, browse our site now, or for more specific enquiries, you can call us on +44 (0) 845 0177 805.
---
FEATURED PROPERTIES
We have Properties in these Areas View a list of Featured Properties.