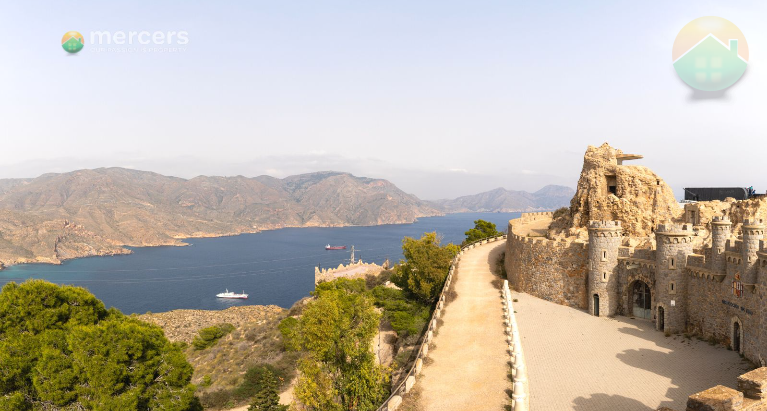 Costs Of Living In Spain Vs. UK
 If you're planning on taking the plunge and moving from Great Britain to one of Europe's sunniest countries, you might be wondering how the cost of living in Spain vs. the UK compares. Luckily, we have all of the information you need. 
Expenses are arguably one of the most significant factors to take into consideration when it comes to moving house - and these expenses may seem particularly daunting if you are moving abroad. Currency exchange rates, housing prices and the cost of everyday commodities, such as food and transportation, can vary dramatically between each country in Europe. 
With the cost of inflation rising around Europe and with an increase currently as high as 8.1%  as of July 2022,  you may be asking yourself is it the right time to move to Spain? The world economy has been hit hard by inflation and there is nowhere to hide. The cost of fuel, food and heating is skyrocketing making money tight for a lot of families worldwide. The impact of Covid19 and the War on Ukraine are major factors in this and this is not going to change any time soon, but if you are looking to move to sunny Spain the positives are the cost of living overall and quality of life is much more appealing than the Uk.
To help you budget for your move abroad, we have curated a brief rundown of where and how the cost of living in Spain differs from the UK. 
Is it More Affordable to Live in Spain? 
In short, yes! When comparing the costs of living in Spain vs. the UK, Spain has a lot more financial benefits in pretty much every category, from dining out to utility fees. 
Overall, the cost of living in Spain vs. the UK should come in at about 30 - 40% lower, with every factor considered. Let's look at how expenses in Spain compared to the UK in some main categories. 
Food and Drink Costs 
Experiencing the delicious Mediterranean cuisine and visiting local coffee shops are essential to the Spanish lifestyle. Fortunately, you can do both of these things for an affordable price. 
Coffee is notably much cheaper in Spain - around half the price, in fact! - with a standard UK coffee costing an average of £2.44 and coffee in Spain costing around €1.00, €1.50 depending on the region you are looking to move to. Eating out prices are also notably cheaper. Most restaurants still offer a menu del dia around €15-€18 looking out over the Mediterranean Sea, which is a 3-course meal and a small drink. In the UK a 3-course pub lunch you would be looking to spend around £20-£25 plus drinks on top depending on which county you live in. 
Transportation
Major cities in Spain have great public transport links including public buses and a Metro service which is similar to the London Underground.  The price of a monthly Metro card in Madrid is in the region of €20-€30 per month which you can appreciate is a lot cheaper than a monthly Oyster card in London. Outside of the main cities in Spain, the public transport system is still catching up with the major cities but currently is not as popular. Each region follows a price bracket for taxi fees similar to the UK, but in certain regions, these are not always the cheapest. Most regions or ports offer a good bus link at a reasonable price. With current inflation, the cost of petrol and diesel is roughly the same as in the UK, but Spain has recently introduced a 20% reduction at the pumps, meaning a litre of diesel is around €1.80 instead of €2.00 which is slightly less than the UK.
Utilities
If you're planning on purchasing a house in Spain, it is likely that figuring out utility fees would be high on your list of priorities. 
The price of utilities such as electricity and water is actually one of the biggest ways you can save money in Spain, as they are generally 60% cheaper than in the UK. The only similarity is the cost of internet and mobile fees, which are around the same price in both countries.
Entertainment 
This one is a little more complicated. Although the prices of conventional modes of UK entertainment are not that different in Spain, with examples such as fitness clubs and cinema trips costing around the same in both countries, Spain provides a lot of alternative options for entertainment that work out as much cheaper. 
For instance, the incredible weather and beautiful scenery in Spain mean that you are likely to spend more time indoors than visiting indoor entertainment venues. Beach walks and water sports are popular all year round and, best of all, these activities are generally free!
Due to Covid19 a lot more local Spanish Councils are supplying free entertainment this year over the summer of 2022 to encourage more people to visit the local towns and beaches and to support the locals' economies. 
Housing Costs When you Live in Spain vs. the UK
The reduction in cost when you live in Spain vs. the UK also applies to housing prices! This is especially true when it comes to the cost of buying homes in more rural areas outside of the main city centre - properties of this type usually work out as around 16% cheaper than in the UK. 
If you're looking for affordable property in Spain, Mercers are here to help. We are a longstanding estate agent in the beautiful Murcia Region, with years of experience and thousands of satisfied customers at the back of us. To find out more, get in touch with our professional team.
---
FEATURED PROPERTIES
We have Properties in these Areas View a list of Featured Properties.