We are Mercers Real Estate based in the Costa Calida with over 30 years experience. We always treat our prospective clients with respect, understanding and professionalism.
Mercers Specialise in Specific areas within the Costa Calida. We have a wealth information and resources for our customers including the best available properties, exceptional prices and reliable services.
About Mercers
Founded by Chris Mercer MNAEA in 1993 and incorporated in 1999 Mercers is one of the most respected Spanish property companies with an un-rivalled reputation & award winning service.
Mercers specialise in specific areas, where we can concentrate our efforts and resources to supply our clients with the best available properties at exceptional prices. Mercers invest heavily in our after sales department, employing bi-lingual staff, solely in this role. This commitment to our clients and their needs is unusual but refreshing. We are members of the National Association of Estate Agents (NAEA) and the Association of International Property Professionals (AIPP).
Mercers Heritage
Mercers have been featured in many publications, both national and international, which apart from being extremely fulfilling for us as a company, shows our level of commitment to the Spanish property industry and the respect in which we are held.
At the end of 2012, we moved into larger offices on Camposol, Mazarron, Murcia and are proud that whilst many firms were giving up, we go from strength to strength. A sign that both our vendors and buyers like what we do and how we do it.
As a family owned and run business we have always done our utmost to see that our clients get the best possible service and this is reflected in the amount of referral clients we receive.
If you are weary of Spanish Estate Agents, please do come and visit us. We guarantee you will be pleasantly surprised.
Our Achievements
In 2008 & 2009 Mercers won the CNBC award for Best Spanish Estate Agency
2010 we won Best Estate Agent (Spain) in the OPP Awards (this is the industry magazine Overseas Property Professional)
Our highest accolade to date is the International Property Awards - Best Real Estate Agent (Spain) 2012/13
Mercers Accreditations & Awards
As a family-owned and run business we have always done our utmost to see that our clients get the best possible service. In addition, we have been honorary members of the National Association of Estate Agents (NAEA) and the Association of International Property Professionals (AIPP) for over 30 years. Trust in us to guide you through the entire process of buying property in Spain.
LOOKING FOR MORE INFORMATION ABOUT THE COSTA CALIDA?
Buying a property in Spain is very straight forward with the right estate agent. Contact Mercers for more information about Buying/Selling property in Spain.
Contact us
Mark Atherton
Thank you Lynsey for all your help and support during the whole process of buying our home in Camposol. Nothing was too much trouble for the Mercer's team from our initial viewing to taking us to the solicitors to even coming with us to the bank to introduce us to ensure we had good service. The whole process was very simple thanks to Lynsey. It was like having a member of the family with us when we were viewing houses, she wasn't pushy or trying to sell anything just there to give us information when needed. Any questions we have had since buying our home she is still there at the end of the phone. Mercer's can organise cleaners for you if you need them. They can give advise on where to go for insurance amongst all other things that you need when buying a home in Spain. They are not just estate agents they are a support network on Camposol
David Anderson
Myself and Pauline my wife are just back from a short break including a viewing trip with in Costa Calida with the wonderful Sam Evans of Mercers. This is our first venture into buying property and Sam was helpful, down to earth, open and honest. I couldn't recommend this lady high enough. David and Pauline.
Karen Azar
I contacted Sam to advise her that I was coming out to view apartments in the Puerto de Mazarron area. Sam is very professional and passionate and went out of her way to search the market and put together a collection of excellent properties for me to view. I would highly recommend Sam, she is friendly, patient, and has expert knowledge of all areas
SEARCH THE BEST SELECTION OF PROPERTIES IN SPAIN WITH OUR MOBILE APP!
Find your dream Home, Apartment or Villa in Spain as quickly and easily as possible with the Mercers Mobile Application. Download today and recieve exclusive updates about properties coming onto the market in your price range, direct to your Mobile phone, way before anyone else!
Helpful Guides
On our website, we have compiled helpful information about the buying and selling process. If you feel that you would like to learn more information or have any questions, then please do not hesitate to contact one of our agents.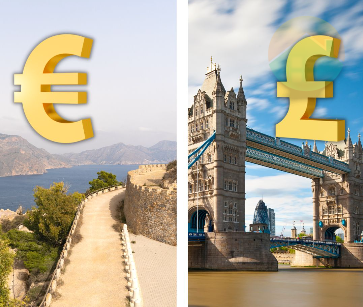 If you're planning on taking the plunge and moving from Great Britain to on...
More Details
Located in the Murcia Region in Southern Spain, Mar Menor has quickly becom...
More Details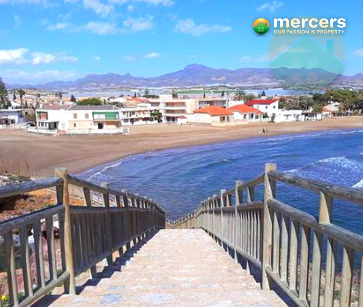 If you're planning on moving to Spain, Mazarrón is one of the most affordab...
More Details